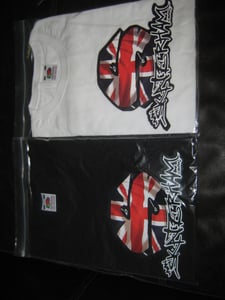 £

10.00
Here is our limited edition Skaterham logo on a cool white or matt black t-shirt!
The union jack should be worn proudly wherever you scoot, skate or ride!
Please message us with size when buying.
Available in 5-6 years, 7-8 years, 9-10 years and 12-13 years, please also specify BLACK OR WHITE
FREE POSTAGE!